Press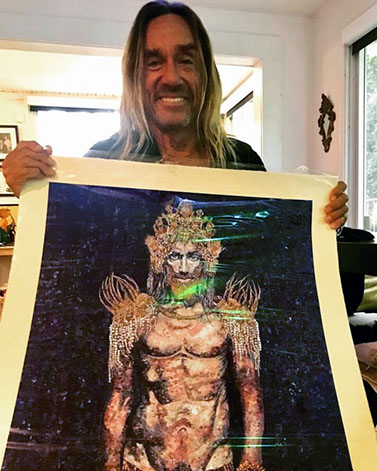 IGGY POP
Iggy thoroughly delighted to receive a print of his portrait The Real Wild One.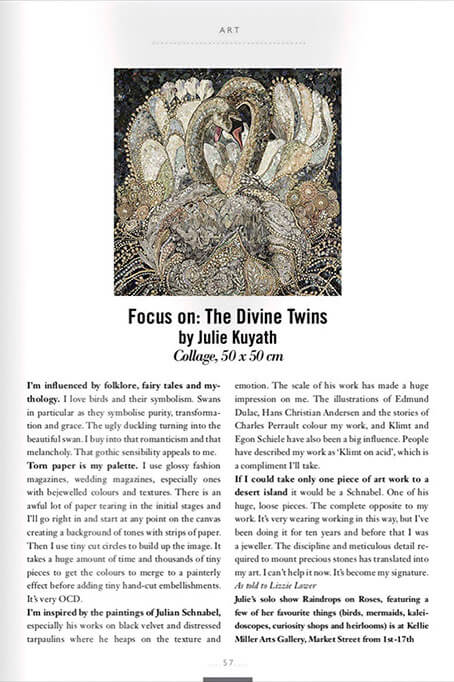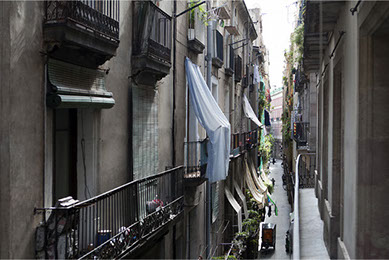 BARCELONA
"We had arrived in enchanting Barcelona, the labyrinth of ghosts, where the streets bore the names of legends and the goblins of the time romped about behind us."
(Carlos Ruiz Za fén, Marina)
Julie Kuyath featured in The Insighter, Petra Stockhausen's (photographer) lifestyle blog about creative people, how they live and where they work.
Julie lived and made fairy tales come alive on a lane so narrow that if you spread your arms wide you could almost touch the buildings on both sides.
In her pictures, she uses the things that fall from the mouths of the two different sisters in 'Les Fees' by Charles Perrault. The pearls, gems and flowers, and likewise the snakes and toads. Or the ever-growing snowflakes from the Snow Queen by Hans Christian Andersen.
All of these stories inspire Julie in her work as well as her home. The two can hardly be separated. All of the decor, from the lamp made of metal blossoms, to the glittery gold cushions and the many reflective lights on the mirrors have an enchanting effect.
But her time here came to an end shortly after we met. After 9 years, she left Barcelona to begin a new chapter in England. That's why we say now: once upon a time! But her very own fairytale she will take to her new home for sure!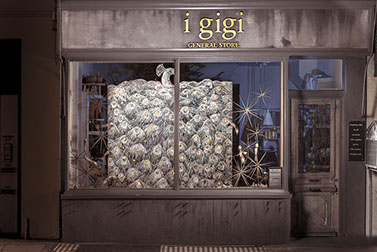 i gigi General Store, 31A Western Rd, Hove BN3 1AF
My whimsical Christmas window designs for i gigi general store and i gigi women's boutique.
December 2017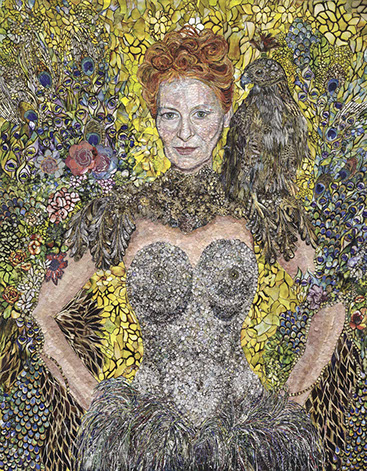 VIVIENNE WESTWOOD
Dear Julie,
I'm very touched and impressed by your efforts. It's very, very kind of you to have done this. We're going to hang it in the big wooden entrance hall of a 500 year old farmhouse in Austria which is our retreat in Andreas' home in the Tyrol.
Thank you very much.
Love Vivienne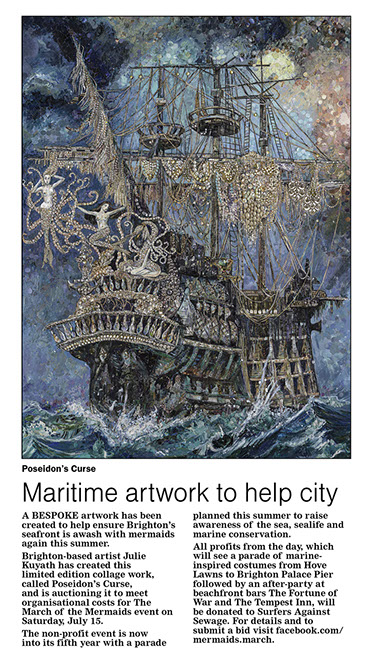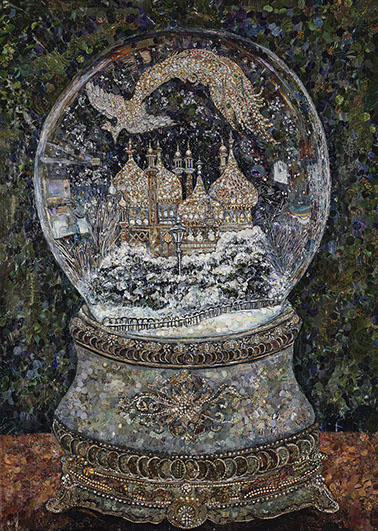 SNOW STORM
Greeting card designed for the gift shop of the Royal Pavilion, Brighton.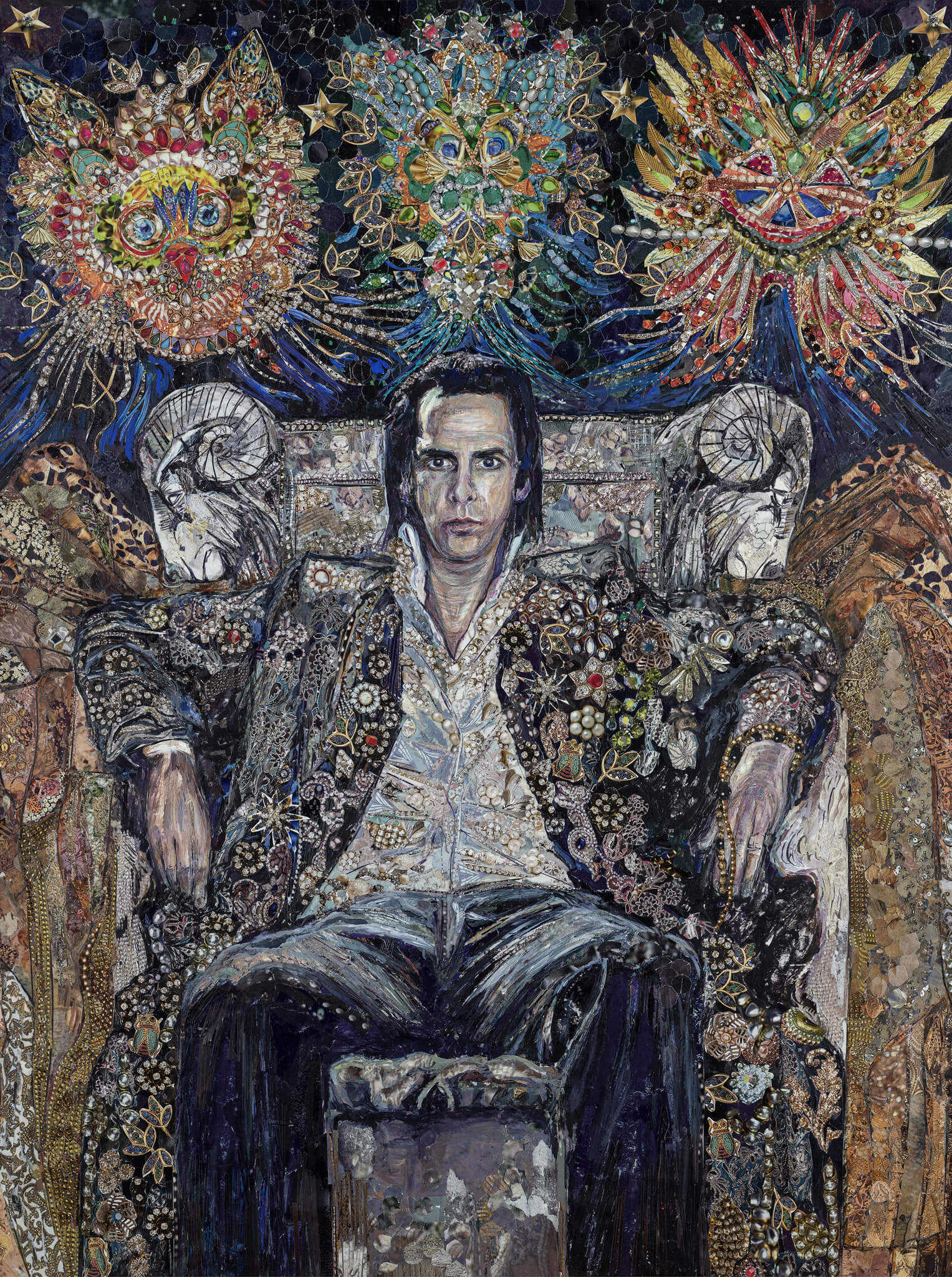 NICK CAVE
Dear Julie
Your incredible picture arrived! It is so beautiful. So intricate. I have a phobia about representations of myself, but this is the most monumental exception! It's gone straight up on our kitchen wall (with the Wains!). The collaged Wains are so beautiful, like explosions of madness over the portrait that holds such presence. The emperor indeed! That is even before the delight of looking closely and seeing it's crazy — obsessive cutting and pasting. It is the most extraordinary thing. Many, many thanks Julie and also for the kind words in the letter. Susie and I couldn't be happier. Much love to you and again thank you.
Nick Cave
xxxx