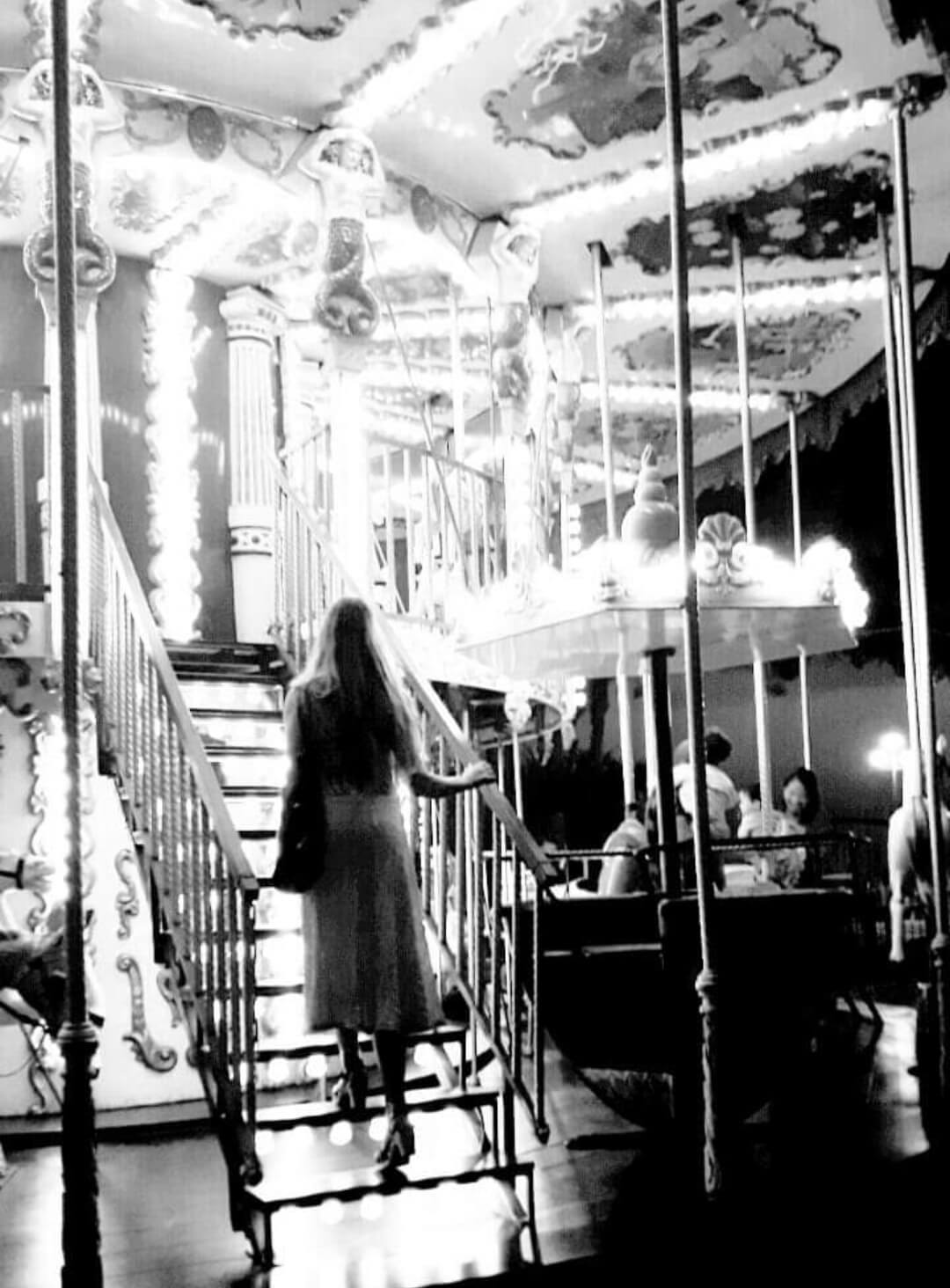 Biography
Julie Kuyath was born in New Mexico and raised in England. She studied Fine Art at Hull University before pursuing a postgraduate qualification in Silversmithing and Jewellery Design at London Guildhall University.
Julie's surreal collages are inspired by mythology, symbolism and folklore. Luminaries such as Nick Cave, Vivienne Westwood and Iggy Pop have declared themselves fans of her unique style.
Each piece is constructed using a meticulous process of hand-cutting magazine pages into circles and strips, before arranging them on canvas. Precision is everything, but these painstaking, time intensive working methods also retain an almost painterly energy and vigour. Julie's background in fashion allows her to blend opulent decoration with a keen underlying sense of composition and design.
2019 sees Kuyath launch a much anticipated range of wall hangings, wallpaper and fabric, which forms a natural progression from her Fine Art, exploring dramatic and mesmeric patterns which are digitally printed to high specifications with luxurious, opulent finishes.
From a distance the wall hangings appear kaleidoscopic in design and colour, yet a closer look reveals figurative passages – panther heads camouflaged in exotic jungle scenery, pirate ships crashing through stormy seas, and serpents slithering through the garden of Eden.
In addition to the repeat patterns, this range also features bold single image murals – including sirens in an underwater world, and a resplendent Nick Cave re-imagined as an enthroned tarot Emperor.
Contact Julie Kuyath for further information, and to discuss artwork commissions and bespoke furnishings.